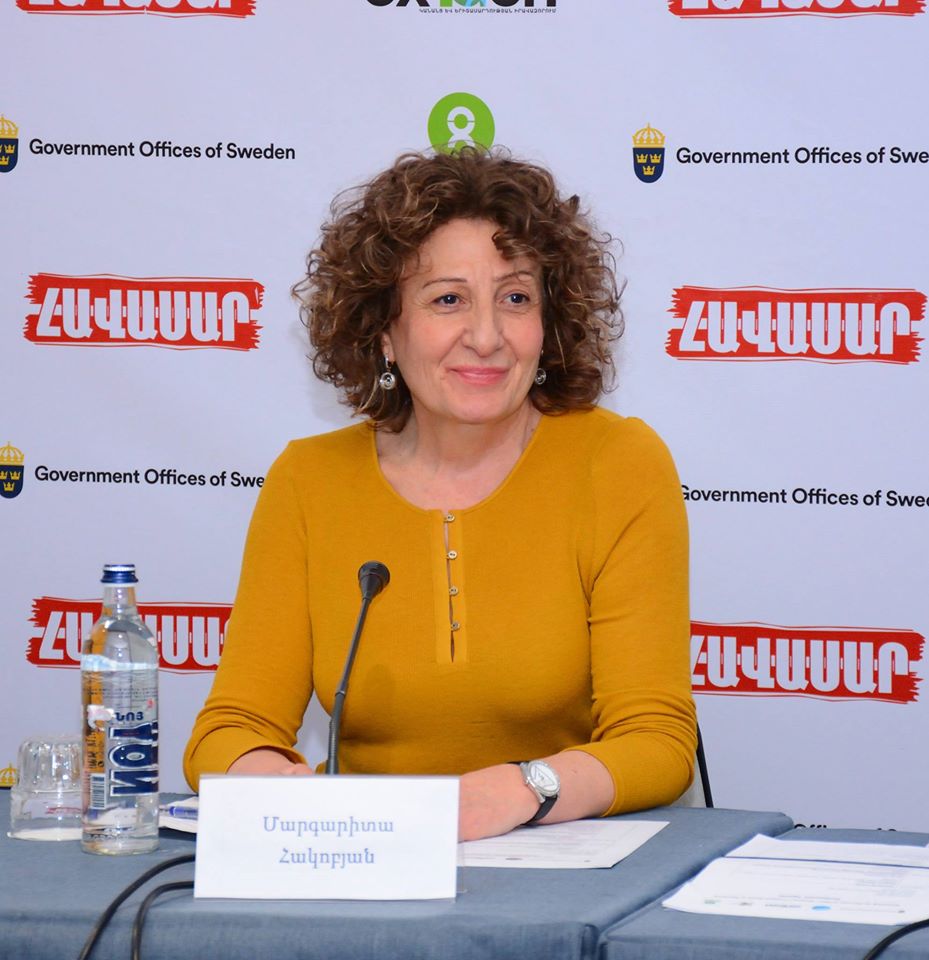 Margarita Hakobyan is the Executive Director of OxYGen Foundation since 2018. She is the co-founders of the Foundation and the first Chairman of the Board of Trustees (2015-2018).
OxYGen Foundation is a spinoff of Oxfam GB International NGO, used to work in Armenia from 1994-2018.
Before joining OxYGen, Margarita has been the Country Director of Oxfam GB Armenia office from 2000- 2018 and has huge working experience in different fields.
Margarita has been involved in establishment and formation of a number of successful civil society organizations /networks in Armenia;, such as CSPN (Civil society partnership network- comprising of 30 local organizations), Agriculture Alliance of Armenia (comprising of 20 international and local organizations working in Agri. development field in Armenia), YOU (Youth Organization's Union ) comprising of 15 local youth NGOs and facilitating various multi-stakeholders' platforms related to the labor rights, gender equality, etc.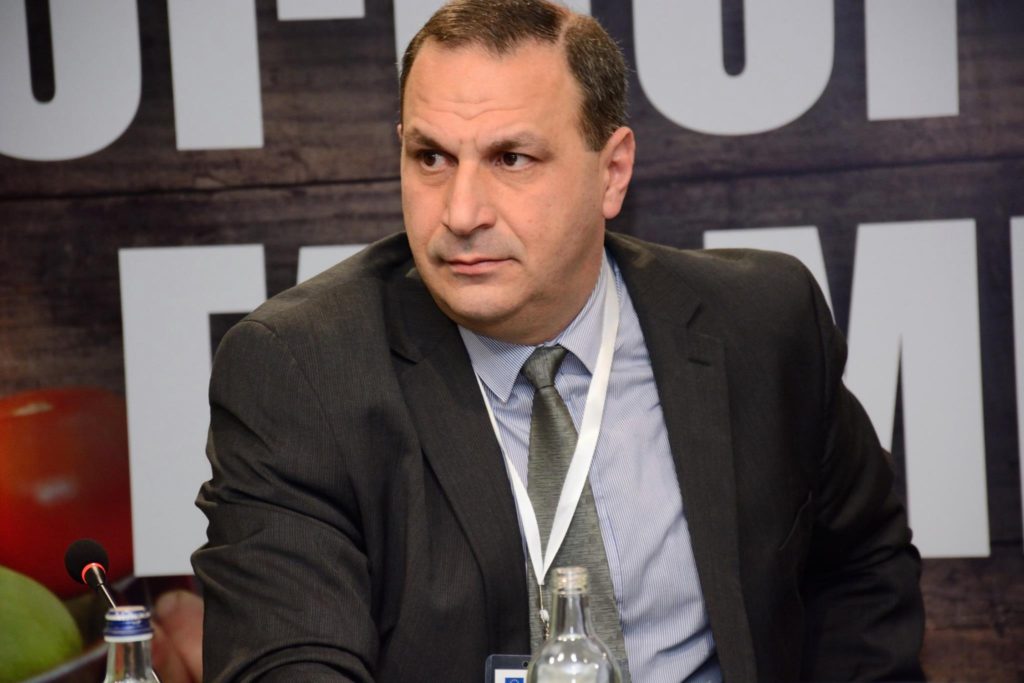 Gor Movsesyan, a Member of the Board of Trustees of the Oxygen Foundation, has more than twenty years of experience in business planning, management, marketing, as well as microfinance and banking.
Mr. Movsesyan is the Executive Director of the "Horizon" Foundation since 2002, and the Chairman of the Board of Trustees of the "New Horizon" Universal Credit Organization (UCO) since 2006.
Gor Movsesyan is also one of the founding members of the Agricultural Alliance.
1998-2002 Worked as an expert in Oxfam Armenia, involved as an expert in a number of civil society organizations, including OxYGen Foundation.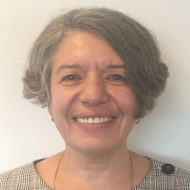 Olga Ghazaryan has more than 25 years of global experience in the international development and humanitarian field. She is currently the Director of International Programmes for WaterAid – a global charity working on water, sanitation and hygiene in more than 35 countries. Olga is in charge of WaterAid programs in Africa and Asia. She moved to WaterAid from Oxfam GB where she was the International Programmes Director in charge of more than 50 countries across Asia, Africa, Latin America and the Middle East.
Over 20 years Olga held a number of senior leadership roles with Oxfam GB as Regional Director for the Middle East, Eastern Europe and the Former Soviet Union, Southern Africa and East Asia, Regional Manager for South Caucasus and Country Director for Armenia. She was the Chair of Programme Governance Group for the Middle East and North Africa for Oxfam International for more than 4 years.
Before joining Oxfam Olga worked with Norwegian Red Cross, a number of US private voluntary organizations such as the World Rehabilitation Fund and Project Hope. She worked in academia, as a teacher and as an entrepreneur. She co-authored a number of peer-reviewed publications on health policy and financing with the London School of Hygiene and Tropical Medicine.
Olga held a number of Trustee roles. She was a golden shareholding Trustee of Lazika plc – a microfinance bank in Georgia for more than 5 years. She acted as the Chair of Trustee Board for QuaDev – a consultancy focusing on rural development in Albania.
Olga has an MSc in Public Policy and Management from School of Oriental and African Studies, the University of London and a Post Graduate Diploma in Strategy and Innovation from Said Business School, University of Oxford. She is a graduate of the Advanced Management and Leadership course at Said Business School, University of Oxford. Olga is a trained workplace coach – she coached and mentored a number of leaders from across the sector.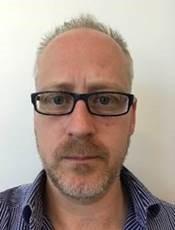 Dr. Nicholas Piàlek a Member of the Board of Trustees of the Oxygen Foundation joined WaterAid UK in 2017 as the Institutional Funding and Partnerships Director but has since transitioned into becoming the Programme Operations Director for the International Programmes Department taking on responsibility for supporting and improving a range of issues associated with programme operations, including: restricted fund management, programme delivery, risk management as well as process and systems improvement.
Prior to this, Dr. Piàlek was in Oxfam GB for 15 years working across a range of senior management roles in the organisation covering all major aspects of NGO business: technical support, programming, campaigns, and policy as well as fundraising work. In his final role, Nick was the Deputy International Programme Director (Programme Operations) responsible for ensuring effective operational delivery of £300m GBP of annual programme spend across 35 countries (including in some of the world's most challenging operational contexts).
Dr. Piàlek holds a PhD in Development Studies from the University of Oxford with a specialisation in organisational management and change and has a passion for improving the efficiency of organisations to deliver greater impact. Nick comes with a sophisticated understanding of how organisations work and how different aspects of the internal economy of organisations interlock. He is also an alumnus of the Oxford Scenarios Programme.