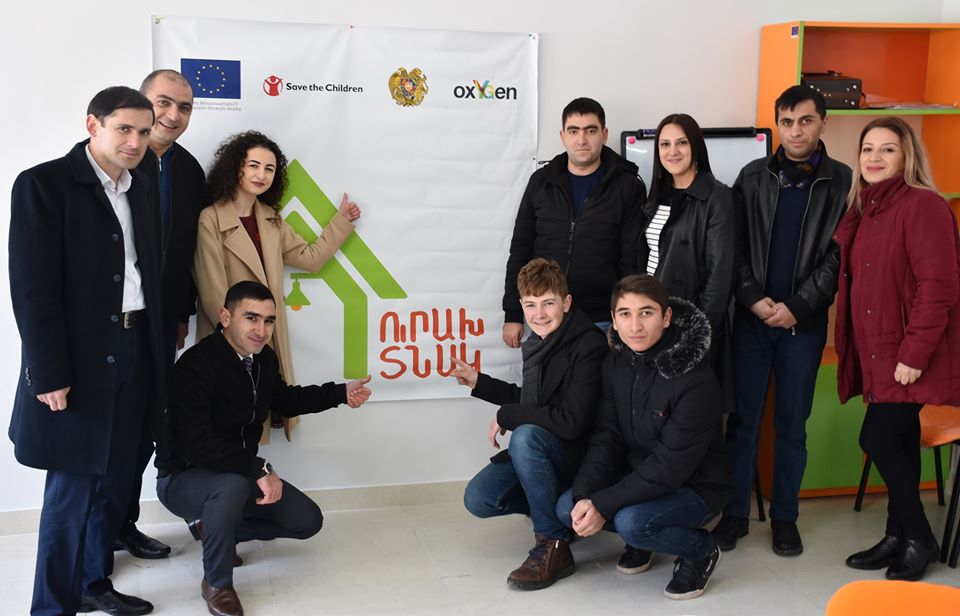 "Happy House" Youth Club hosted community youth to present various youth initiatives, programs aimed at community development and youth engagement and capacity building.
?clean community
?training courses
? Organization of discussions on community issues
The representatives of the Artik Municipality lead by the mayor of the city, as well as the active youth community leaders were also present during the project presentation.
The "Happy House" project is one of 11 community development projects implemented with the support of the regional project "#EU4Youth: Better Skills for Better Future". We are glad to state, that the project truly serves its purpose of becoming a platform for youth initiatives and discussions.
---
#UP4Change #EU4Youth
"EU4Youth: Better Skills for Better Future" regional project (2018-2020), implemented under the funding from the European Union in Armenia in three countries: Armenia, Georgia, and Ukraine. In Armenia, the project is implemented by Save the Children International Armenian Representative Office in cooperation with OxYGen Foundation for Protection of Youth and Women Rights.