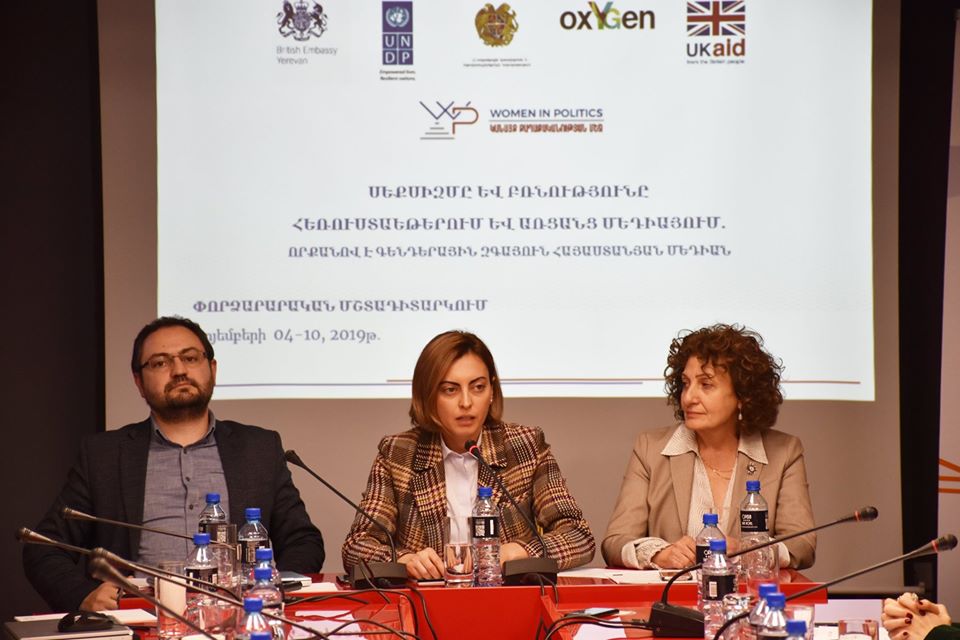 On December 2, 2019 "National Assembly-CSOs cooperation platform" held its regular meeting on the topic of "Hate speech in Armenian media: targeting women".
At the first part of the meeting, media expert Suren Deheryan presented the preliminary findings of the media monitoring on "Manifestations of sexism and violence on TV and online media: how gender sensitive Armenian media is".
As a result of discussion with MPs, the Ministry of Justice and civil society representatives we gathered proposals aimed at effectively combating hate speech in media platforms.
It was agreed to Initiate another debate on this topic in January next year, to discuss in greater detail the proposals and opportunities for legislative regulation.
———————-
The meeting was organized within the framework of the program Modern Parliament for a Modern Armenia. The Project is implemented by UNDP in Armenia in partnership with the National Assembly of the Republic of Armenia, OxYGen Foundation, Westminster Foundation for Democracy (WFD) and International Center for Human Development. The project is funded by the UK Good Governance Fund and the Government Offices of Sweden.