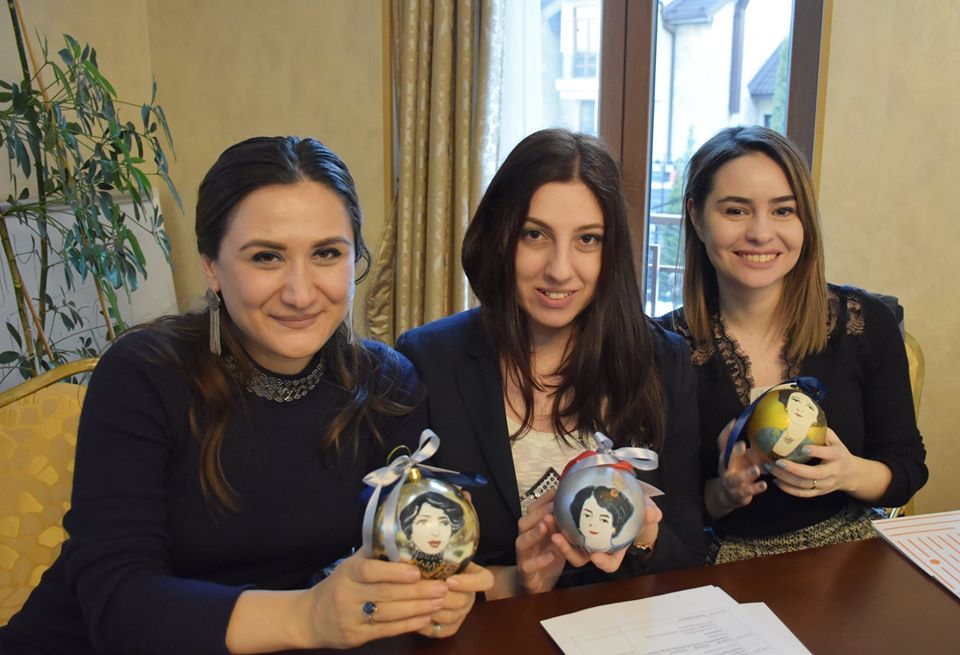 We prepared gifts for our partners and friends from the Civil society and the National Assembly for the New Year and Christmas as a toy for the Christmas tree. The toys are illustrating prominent Armenian women who made major contributions to social, political, and cultural life.
These women are the best example of inspiration for us.
We are very glad for the cooperation with the Mughdusyan Art Center, where female artists created these toys within the framework of the project Modern Parliament for a Modern Armenia.
❗️Maro Nazarbek (1864-1941), co-founder of the Social Democrat Hnchakian Party
❗️Mariam Khatisyan (1845-1914), Writer, Publicist, Advocate for Women's Education in the Caucasus
❗️ Srbuhi Tusab (1840-1901), first Armenian novelist, Western Armenian writer, poet, publicist and public-pedagogical activist
❗️ Shushanik Kurghinyan (1876-1927), a pioneer of feminist and socialist literature, socio-political activist
❗️ Zabel Yesayan (1878-1943, Western Armenian intellectual, publicist, writer, public figure)
❗️Louisa Grigoryan-Aslanian LAS (1902-1945), prominent French resistance activist, writer. Fought in the French resistance and died at Ravensbrück concentration camp
❗️Siran Seza (1903-1973), Founder-Editor in chief of the "Young Armenian" Magazine. The journal has been published in Beirut for about 20 years
❗️Alenush Teryan (1920-2011), Iran's first female professor of physics, founder of modern Iranian astronomy
❗️Katharine Zalian-Manukyan, female Member of the Parliament of the First Republic (1919-1920)
❗️Perchuhi Partizpanyan-Barseghyan (1886-1940), a female member of the Parliament of the First Republic (1919-1920)
❗️Varvara (Varia) Sahakyan (1903-1973), a female member of the parliament of the First Republic (1919-1920)
❗️Diana Abgar (1859-1937), the world's first female diplomat, Armenian writer and publicist, public activist (1937-07-08)
❗️Mariam Tumanyan (1870-1947), Public activist, philanthropist, Armenian Charitable Society of the Caucasus